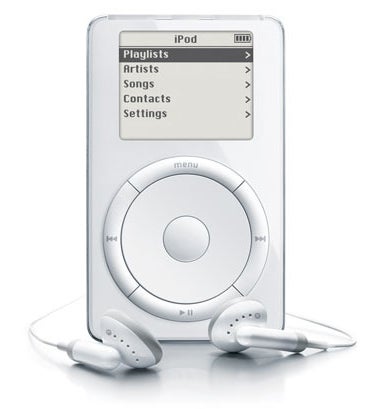 On October 23, 2016, the original, 5 GB iPod turned 15 years old. It's hard to believe it's been that long, and we've come so far since then, having more than 10 times the storage in our pockets for music (and that's not even counting the "unlimited" songs we can stream!).

What iPods have you owned over the years? What do you like about them?

Here's some more details about the original iPod, and a video!

I've owned more than 15 iPods since I got my first, an iPod shuffle, in 2005. I still use multiple iPods throughout the week, while walking around listening to music on a nano or shuffle, using a Classic in the car, and using my iPod touch for internet, texting, tweeting, Pokémon GO, and tons of other things. I'm a bit of an iPod enthusiast.