Welcome to Poliwager Forums!

Hey there! Welcome to Poliwager Forums! If this is your first visit, come on in! We're a fun-loving, somewhat small community that loves Pokémon, hanging out, and just having fun together!

We'd love it if you registered and stuck around, you're sure to like it here and we're always excited when new people arrive! Registering is easy and fast, and you can begin posting right away!

If you've been here before, please log in above. After all, you've read this before!
Poliwag Teenager

Posts: 472
Joined: Sun Nov 28, 2010 11:41 am
Gender: Male
Location: 5th gym, staring very closely at the dead pixel at the bottom right of the screen...
The Last Exile: Fam the Silver Wing
Without dreams or memories, who are you? Nothing, nothing but a soul without a cause.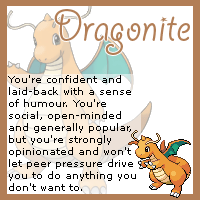 ---
Newbie

Posts: 12
Joined: Fri Jul 27, 2012 2:40 pm
Gender: Female
I love The Big Bang Theory and Hetalia.
~~~
---
Poliwag Toddler

Posts: 54
Joined: Wed Aug 08, 2012 2:03 pm
Gender: Male
Location: MB, Canada
Contact:
Pokémon: Black and White, Pokémon: BW Rival Destiny, The Legends of Korra, Naruto (not Naruto Shippuden...yet,) and a bit of Beyblade: Metal Masters and Monsuno. All Anime shows.
Click my Mewtwo Team & Darkrai egg, I'll click yours.
Click my starters and Rigice's
Here's the link to my profile
http://poliwager.net/adopt/user/Ninjohn
[/center]
---
Poliwag Adult

Posts: 952
Joined: Mon Jul 18, 2011 12:00 pm
Gender: Female
Location: Look behind you.
...Wait, What?
---
Poliwag Teenager

Posts: 309
Joined: Sun Aug 26, 2012 7:19 pm
Gender: Male
Location: ???
---
Global Moderator

Posts: 380
Joined: Sat Nov 20, 2010 3:12 pm
Location: Out, spreading the Good News
Contact:
About a Boy
evergreenn's Avatars ~ Poliwager Facebook


"You will be my witnesses in Jerusalem, and in all Judea and Samaria, and to the ends of the earth." - Acts 1:8

---
Poliwag Baby

Posts: 36
Joined: Fri Oct 04, 2013 7:35 pm
Gender: Female
---
Newbie

Posts: 5
Joined: Mon May 05, 2014 8:31 pm
Gender: Female
---
Poliwag Toddler

Posts: 92
Joined: Sun Nov 17, 2013 9:30 am
Gender: Male
Location: Washington
---
---