Welcome to Poliwager Forums!

Hey there! Welcome to Poliwager Forums! If this is your first visit, come on in! We're a fun-loving, somewhat small community that loves Pokémon, hanging out, and just having fun together!

We'd love it if you registered and stuck around, you're sure to like it here and we're always excited when new people arrive! Registering is easy and fast, and you can begin posting right away!

If you've been here before, please log in above. After all, you've read this before!
Mass Effect and minecraft
---
---
Poliwag Adult

Posts: 952
Joined: Mon Jul 18, 2011 12:00 pm
Gender: Female
Location: Look behind you.
...Wait, What?
---
---
Gluttony wrote:

smeel wrote:Mass Effect and minecraft

Pokemon Black, Punch Out, and Minecraft. :3
Some more minecraft :3
---
Poliwag Grandparent

Posts: 2,611
Joined: Fri Nov 19, 2010 10:11 pm
Gender: Female
Location: Somewhere, over the rainbow
Yay minecraft!

My mountain viking fortress will be complete one day... As soon as I get off my lazy butt and build a nether portal so I can mine some netherrack for the endlessly-burning fire pits.

---
I was on minecraft till I skype'd Christine. I am on a server with friends. Server describes itself as PVP hardcore grieving. On singleplayer, attempting to make a fancy looking bunker for dragon fight.
---
---
Poliwag Teenager

Posts: 472
Joined: Sun Nov 28, 2010 11:41 am
Gender: Male
Location: 5th gym, staring very closely at the dead pixel at the bottom right of the screen...
Pokemon Black, Metal Gear Solid 4, Catherine, The Third Birthday, Shadow of the Colossus, and Resistance 3.
Without dreams or memories, who are you? Nothing, nothing but a soul without a cause.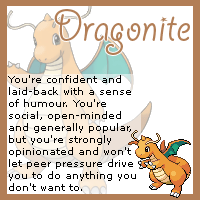 ---
---